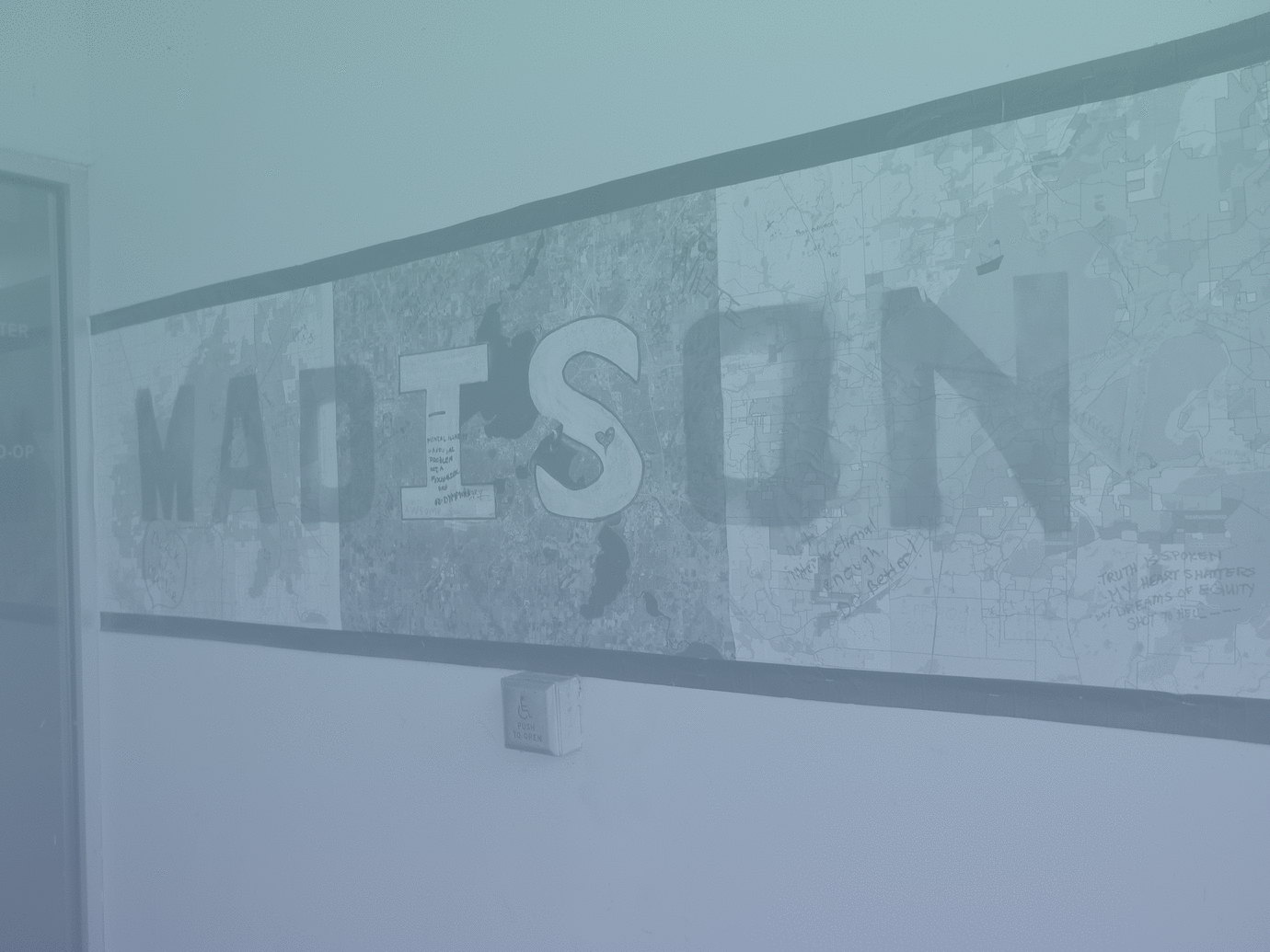 Madison Mutual Aid Network
Mutual Aid Networks (MANs) are a new type of networked cooperative designed to create means for everyone to discover and succeed in work they want to do, with the support of their community.
The Madison Mutual Aid Network is one of seven pilot projects around the world, with more on the way, joined with other supportive individuals and organizations in a global cooperative called Humans United in Mutual Ad Networks (HUMANs).
The Madison MAN is currently working toward creating commons in the SJC, including a co-working space, "Library of Things" co-working space, featuring shared equipment and administration for member organizations and individuals.
Interested in Co-working Space?
Visit the Madison MAN for more info on the Social Justice Commons -- the co-working space will be available after construction is done in November!
Contact
https://madisonman.coop/
Madison MAN Cooperative members engage in mutually beneficial sharing and exchange, in service to equitable and sustainable communities, and embodying the following practices:
- Reciprocity
- Democratic member control and economic participation
- Voluntary and open membership
- Mutual aid among mutual aid networks
- Transparent, open, and accessible processes
Future endeavors also include a Common Fund debt relief pool and creating a mesh wireless network in Madison's Meadowood neighborhood.